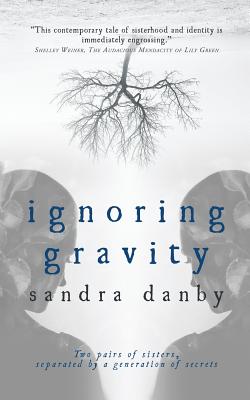 Ignoring Gravity (Paperback)
Beulah Press, 9780993113413, 442pp.
Publication Date: December 4, 2014
* Individual store prices may vary.
Description
DOES YOUR FAMILY HAVE SECRETS? REALLY? ARE YOU SURE?IGNORING GRAVITY is a compelling story about an ordinary family with a secret. Rose is adopted and doesn't know it. The day she finds her mother's hidden diary is the day she starts to search for who she really is.A story about identity, adoption reunion, family mystery and ultimately of love, IGNORING GRAVITY connects two pairs of sisters separated by a generation of secrets. As Rose untangles the truth from the lies, she begins to understand why she has always felt so different from her sister Lily.A family saga of sisterly complications and multiple secrets. If you love Maggie O'Farrell, Lucinda Riley, Tracy Rees and Rachel Hore, this is the novel for you.The first in a series of novels about Rose Haldane, Identity Detective. Here's what readers are saying: -"Loved this beautiful book about a woman's quest for the truth of her birth, the truth about her parentage. Sensitively handled, this is a beautifully written book. Loved all the characters especially Rose and Lily and Aunt Bizzie. I can't wait for the next in the series. Highly recommended." Renita D'Silva, author"If you are keen on stories on adoption, don't miss this beautifully written book by Sandra Danby. It's high drama and suspense all the way." Chick Lit Club"This book genuinely surprised me. Reading the first couple of pages I almost put it down but I am really glad I didn't make that mistake because as it drew me in I found it increasingly difficult to stop reading. I love books about secrets and this was no exception. Solving this puzzle was literally like peeling layers off an onion." Shellyback Books.
About the Author
'Ignoring Gravity', Sandra Danby's debut novel, is about a woman who discovers she is adopted. Sandra, however, is not adopted.