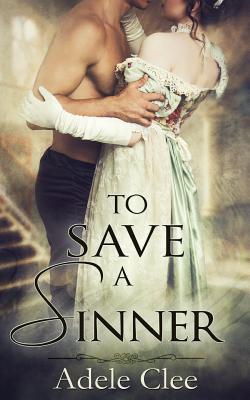 To Save a Sinner (Paperback)
Adele Clee, 9780993283215, 240pp.
Publication Date: June 14, 2015
* Individual store prices may vary.
Description
He expected to be the topic of scandalous gossip.He did not expect an intriguing young lady to barge into his home with the intention of saving his wicked soul.Banished to Boston for causing the death of Lord Banbury, Lucas Dempsey vowed never to set foot on English soil again. But when his brother inherits the viscountcy and pleads for his return, the opportunity to show his contempt and loathing for the Society who turned its back on him proves to be far too enticing to resist.When the dishonourable Lucas Dempsey steps into the ballroom after a four-year absence, Helena Ecclestone is quick to label the gentleman a murderous rogue. That is until she stumbles upon a secret conversation and feels a moral obligation to see justice done. But while the ladies swoon over his handsome countenance, Helena is determined to look beyond such superficial features, intrigued to discover the true character of the gentleman he hides beneath his arrogant fa ade.
About the Author
As a lover of history, Adele stumbled on her first historical romance novel after being lured by a title similar to a Shakespeare play. Consequently, she discovered a love for the Regency era, for bucks in breeches and illicit midnight liaisons. Adele lives in Shropshire. She spends her time writing historical romance novels, watching period dramas and wandering around stately homes hoping someone will lock her in. You can sign up for her monthly newsletter via her website www.adeleclee.com Or follow her on - facebook.com/adelecleeauthor pinterest.com/adeleclee1 twitter.com/adeleclee1