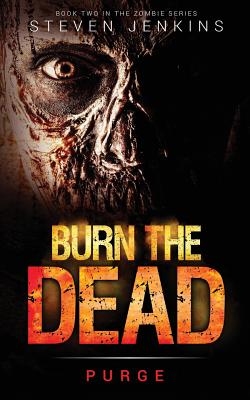 Burn The Dead
Purge (Book Two In The Zombie Saga)
Paperback

* Individual store prices may vary.
Other Editions of This Title:
Paperback (8/15/2015)
Paperback (3/15/2016)
Description
There are those who run, while others hide. And then, there are the Cleaners. The living dead have staggered straight out of hell, and all that keeps humanity from crumbling is a small team of men who catch the rotters, before cleaning up the mess left behind. Catherine Woods might not be a man, but no sexist, out-dated nonsense is going to stop her from following her dreams and joining the war against the undead. The only problem is-even the best dreams can become nightmares in an instant. "Filled with the perfect mix of crazy, jaw-snapping zombies, heart-stopping horror, Burn the Dead: Purge is a 5-star read for any zombie fan who is looking for something that isn't your typical rotter story."
A.J. LEAVENS - Author of Death's Twilight

Different Cloud Publishing, 9780993283666, 292pp.
Publication Date: October 12, 2015
About the Author
Steven Jenkins was born in the small Welsh town of Llanelli, where he began writing stories at the age of eight, inspired by '80s horror movies and novels by Richard Matheson. During Steven's teenage years, he became a great lover of writing dark and twisted poems-six of which gained him publications with Poetry Now, Brownstone Books, and Strong Words. Over the next few years, as well as becoming a husband and father, Steven spent his free time writing short stories, achieving further publication with Dark Moon Digest. And in 2014 his debut novel, Fourteen Days was published by Barking Rain Press.