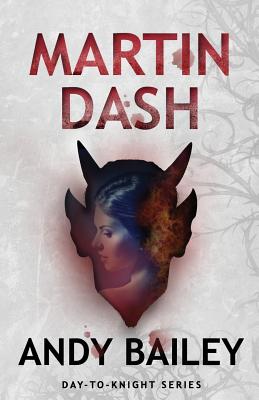 Martin Dash
Paperback

* Individual store prices may vary.
Description
What would it be like to have no feelings? No desire, no anger, no pleasure? Behold Martin Dash. A man who possesses stunning features that captivate all who encounter him but is also cursed with a medical condition that means he has no emotion to give in return. But one woman is convinced that there is something behind the apparently blank fa ade and sets out on a dark trail to uncover the haunted past that holds the key to the mystery; a journey that takes in politics, criminal finance, London's neo-burlesque scene and, finally . . . murder. MARTIN DASH is the first book of a trilogy that relates the bizarre experiences of a young man whose life was always destined to be terrifying as well as exceptional. "It's a humdinger of a first novel. Main characters who bounce off each other from the start. An intriguing romance - or is it? This story keeps you guessing against a backdrop of money, legal wrangles and political grey areas. Definitely one for the times we live in." - Pamela Brough Sandiford, author of award winning The Burma Play. "I found it impossible to put down and am anxiously waiting for Bailey to complete the next book in the trilogy so that I can discover what happens to the characters I grew to know and like so much. Highly recommended." - Rick Ford, bestselling author of The Faradawn Trilogy.
Bonja Books, 9780993296505, 300pp.
Publication Date: June 21, 2015
About the Author
Andy Bailey is a British writer residing in deepest Staffordshire ('the Creative County' . . . ). His principal claim to fame as an author (so far) is the creation of 'Martin Dash' and his recurring theme is the absurdity and futility of human endeavour (unless you're on double time) and his writing seeks to explore the strange motivations that drive the endlessly entertaining members of the species, homo sapiens.