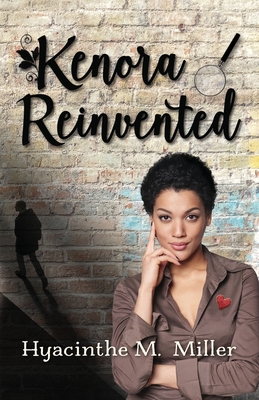 Kenora Reinvented
...she's starting over, her way
Paperback

* Individual store prices may vary.
Description
Dumped for a younger woman. Fired for insubordination. Stuck with a rusting sedan, dwindling savings and a lakefront fixer-upper in the country. Divorced and on her own after twenty-something years, Kenora Tedesco is starting over. Her adult children left home years ago to follow their dreams. She's not sure what her dreams are any more. Her self-confidence has hit bottom. And there are so many questions--about herself, her job and whether love will be in her future. Can she afford to stay single? Is the price of sticking with what she knows, too high? When an eleventh-hour interview lands her a job as a private investigator, the former library manager figures her financial and career troubles are finally over. With the new job comes new choices. Many of them were not what she expected. Kenora is clever and creative, but she has trouble following someone else's rules. And instead of a snazzy wardrobe and movie-inspired intrigue, danger threatens to derail her new life. She has her identity stolen, gets trapped in a storage locker by a lovesick embezzler and entangled in a complex case of international fraud. Being declared dead by a drugstore pharmacist was not on her to-do list. Rookie blunders put her second-chance romance with Jake Barclay, a retired cop--and her new boss--at risk. No longer can she improvise, hoping for the best. That's not how competent P.I.s roll. A feisty mature woman in a predominantly masculine world, Kenora is diligent and committed to her new career. Her intertwined investigations lead to intrigue and more complicated puzzles to figure out. Instead of whining or quitting, she fights back with growing confidence and determination. She solves cases. Takes informed risks. Follows her intuition. Ditches the fear, trusts her judgment, and doesn't look back. She wasn't looking for complications, but what about Jake? Was their instant attraction based on reality, convenience or desperation? They're both skittish about romantic entanglement, but will they be courageous enough to risk discovering love again? Yes, she sews, knows her way around an Instant Pot and practices yoga, but she's a licensed private investigator in Ontario. A professional, not an amateur sleuth. Firearms, listening devices and skulking on private property aren't allowed. That doesn't stop Kenora. She's adept at problem-solving on the fly. With witty dialogue, plot twists and turns and hooks in every chapter's opening and closing scenes, Kenora Reinvented is an ideal book club selection. This intelligent contemporary romance with elements of crime and mystery features a cast of quirky, intriguing characters. From page one, the author propels readers into a binge-worthy whodunit with enough action to keep them engaged until the last page.
Write in Plain Sight Press, 9780993613210, 374pp.
Publication Date: November 22, 2019