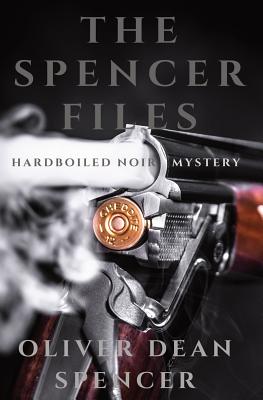 The Spencer Files (Paperback)
Original Press, 9780993649561, 242pp.
Publication Date: November 2, 2018
* Individual store prices may vary.
Description
In this thrilling new mystery paperback, by International Mystery Crime Author, Oliver Dean Spencer, a collection of 17 hardboiled and dark neo-noir mystery fictions appear in print for the first time.
Included are the first five cases that follow the exploits of James Cartwright, a private investigator who plies his trade on the backstreets of Detroit.
Cartwright is cynical, resourceful and tough. He lives by a moral code, one which he believes helps him distinguish right from wrong, fact from fiction, truth from lies. But as Cartwright discovers during each of his cases, it's one thing to believe in the code, and quite another to live by it.
The second part of The Spencer Files entitled Till Tuesday Dies, is made up of a series of eleven short dark Neo-Noir fiction. Each story exists independent of each other, but act as part of a larger fictional framework through their association with one another. They can be read from front to back, back to front or any which order, allowing you to delve into the storyline from whichever point of entry you choose.
Also, as a bonus feature, a preview of the first four chapters of the upcoming James Cartwright PI novel entitled Nightingale has been included. The novel is due out in early 2019.
About the Author
Oliver Dean Spencer is an international crime fiction writer based out of Montreal, Canada.

His writing derives its stylistic inspiration from film noir and the hard-boiled P.I. pulp serials from the 30's and 50's. Some of his favourite authors include Dashiell Hammett, Raymond Chandler, Ross MacDonald, Edgar Allan Poe and Phillip K. Dick.

He received his (MFA) Master of Fine Arts Degree in Visual Arts from the University of Ottawa in 2010 and his (BFA) Bachelor of Fine Arts Degree from Concordia University, Montreal (2008).

When Mr. Spencer is not working on the James Cartwright, P.I. series he spends his time with his daughter, playing chess at a local cafe and painting.