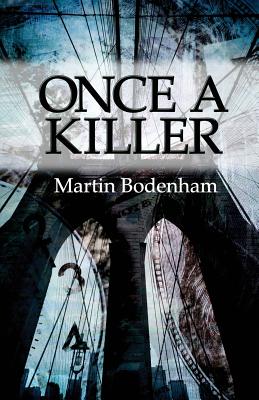 Once a Killer (Paperback)
Mount Tuam Publishing, 9780993844607, 320pp.
Publication Date: June 18, 2014
Other Editions of This Title:
Paperback (6/11/2018)
* Individual store prices may vary.
Description
This psychological thriller, set in the world of corporate deal-making on Wall Street, will surprise you with its twists, and the shocking resolution will have you questioning everything... Michael Hoffman has come a long way from his deprived childhood in Chicago's south side. Now he's a young, successful partner in a major New York law firm, handling some of its clients' most prestigious M&A deals. With a beautiful wife, and two young daughters who look up to him, he has built the perfect life. But Michael has a secret: one that goes back to his childhood; a secret so dark it could destroy his family and brilliant career. Discovered by the wrong people, it would certainly get him killed. There is only one person who knows about his past, and he is a career criminal who manages a low profile hedge fund, bankrolled by Eastern European mafia money. Michael is safe, but only for as long as he agrees to feed details of his firm's deals to the fund so it can make millions from insider trading.
About the Author
I am a writer of international thriller novels based around crime and the financial markets. Although I live on Canada's west coast, I was born in England to an American father, who was in the US Air Force, and a British mother. I was educated at the Duke of York's Royal Military School in Kent and at the University of Leicester, where I read economics. After university, I trained as a chartered accountant, working in the UK and USA. I spent the next twenty-five years in private equity, working either as an investor or advisor. Most recently, I was the CEO of Advantage Capital, a London-based private equity firm. Along the way, I have been an investor at 3i and Close Brothers, and a corporate finance partner at both KPMG and Ernst & Young. www.martinbodenham.com
or
Not Currently Available for Direct Purchase