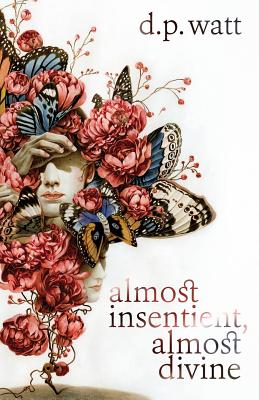 Almost Insentient, Almost Divine (Paperback)
Undertow Publications, 9780993895197, 244pp.
Publication Date: May 17, 2016
* Individual store prices may vary.
Description
The stunning new collection of weird fiction from visionary writer D.P. Watt. The foolish wisdom of forlorn puppets. A diabolical chorus in many voices. Shadowy shapes emerging from the strange blueness. Dreamers of other truths. The delicate craft of filial love. You - and some other you. Creatures in the hedgerows. Cold rime creeping across darkened windows. The numinous night pool. A hive of pain. These and other nightmares await. "DP Watt has real talent. It touches on and reflects the world we know, but as in a glass darkly." - Reggie Oliver.