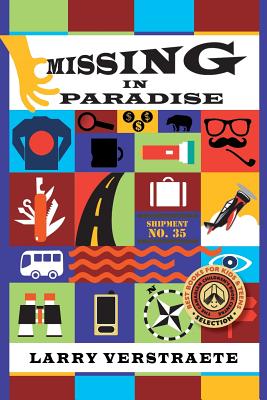 Missing in Paradise
Paperback

* Individual store prices may vary.
Description
Four months after Gramp's mysterious death, Nate helps out at Gram's garage sale. An eerie feeling, as if Gramps were reaching beyond the grave to send Nate a message, leads Nate to a box full of clues. A missing plane. A secret to keep. A map highlighting the route where Gramps died and the message, "Shipment #35-Gold." Nate and his best friend, Simon, are convinced that Gramps was on a treasure hunt when he died. They're just as convinced that Gram's shifty next door neighbour, Fortier, is after the gold too. Nate and Simon sneak away on a Greyhound bus for the small town of Paradise where Nate is sure treasure awaits. Can they find the gold before Fortier gets his thieving hands on a treasure that rightfully belongs to Gramps?
Larry Verstraete is an award winning author of 13 non-fiction books for young people. This is his first work of fiction.
Recognition for MISSING IN PARADISE:
Shortlisted: Manitoba Book Awards, McNally Robinson Book for Young People, 2015.
Shortlisted: MYRCA 2016 (Manitoba Young Readers Choice Awards)
Listed: Canadian Children's Book Centre's Best Books for Kids & Teens
Rebelight Publishing Inc., 9780993939020, 142pp.
Publication Date: November 3, 2014
or
Not Currently Available for Direct Purchase