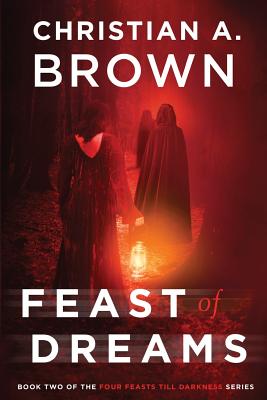 Feast of Dreams (Paperback)
Forsythia Press, 9780994014405, 584pp.
Publication Date: June 29, 2015
* Individual store prices may vary.
Description
As two queens plot each other's destruction, a small band of adventurers continues its quest for the knowledge needed to defeat the mad King Brutus and his unearthly parasite, the Black Queen. Their search brings Morigan and the Wolf to the perilous forests of Alabion, where they and their companions will face the darkness of their pasts-and discover equally dark destinies.
Meanwhile, far from Alabion, the queens of the East and West continue their deadly dance. One seeks a relic of great power, while the other puts her faith in a mix of military and technomagikal force. Both are aware they have a slim window of opportunity to settle their power struggle-after all, Mad Brutus's recent defeat is at best a setback. The mad king is already amassing a new army of soulless husks in the wastelands of Mor'Khul.
Unknown to the great powers struggling for control, a father and son wander those same wastelands, scavenging what they can as they weather Brutus's gathering storm. They too have a role to play in Geadhain's fate-a role which may just provide a last remnant of hope.
About the Author
Author Christian A. Brown began writing his successful Four Feasts of Darkness series as his mother journeyed through cancer treatment. Bestselling author of the critically acclaimed Feast of Fates, Christian A. Brown received a Kirkus star in 2014 for the first novel in his genre-changing Four Feasts of Darkness series. He has appeared on AM640, Daytime Rogers, and Get Bold Today with LeGrande Green. He actively writes a blog about his mother's journey with cancer and on gender issues in the media. A lover of the weird and wonderful, Brown considers himself an eccentric with a talent for cat-whispering. www.christianadrianbrown.com
or
Not Currently Available for Direct Purchase