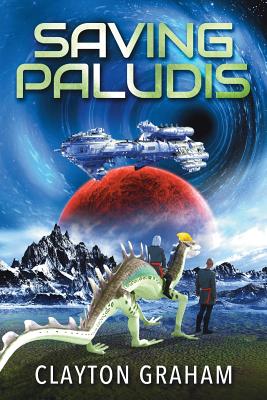 Saving Paludis (Paperback)
Publicious Pty Ltd, 9780994495624, 356pp.
Publication Date: May 21, 2018
* Individual store prices may vary.
Description
When interstellar war threatens, three strangers must band together to save their world...
Police agent Stefan Lattanzis never expected his planet to become a battlefield, nor Earth for that matter. But when scientists from Paludis share a technological breakthrough with Earth authorities, peace escalates to the brink of war in a hurry. It doesn't help that the local aliens have a dangerous and mystifying agenda of their own. Meanwhile, a desperate human cult has its own plans to exploit the powerful new technology...
To keep his home world alive, Stefan must team with two strangers, a botanist and a mysterious seer. As embattled factions vie for control of the universe, the trio must trust in each other to keep the new technology from ripping time and space apart.
Saving Paludis is an electrifying sci-fi thrill-ride. If you like futuristic technology, alien political intrigue, and high-octane, paranormal action, then you'll love Clayton Graham's interstellar adventure
Buy Saving Paludis to protect the universe today