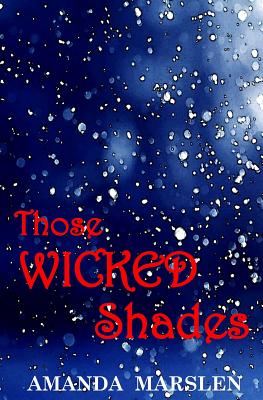 Those Wicked Shades
Paperback

* Individual store prices may vary.
Description
"Gasping for breath and furious, I began to struggle, dropping the staff and kicking wildly at the man holding me, Breandan, the commander of the garrison. He didn't even flinch as my foot struck his shin. Instead he wound one hand firmly around my throat and squeezed." On Skalig Eimhir has left behind the life that shamed her and though sometimes abused for her healing gifts, she lives in peace. When she is forced by the arrogant commander of the king's garrison, Breandan, to shelter from a storm with others of the settlement, it sets in motion events that will see her leave Skalig to confront an ancient evil kin to that which drove her from her home. With Breandan, Eimhir seeks the help of his father, Gearard, to rid herself of the evil shadows that inhabit her mind. They go to Caerden where Eimhir must face the family she once tried to kill and learn to use her healing ability to save an entire world. And on the way she discovers Breandan isn't quite as hateful as she supposed. The third book in The Abbey series, Those Wicked Shades draws on the tale of Sleeping Beauty to tell the story of a woman who in an effort to do good is beset by evil and who survives because of the steadfast love of a man and a gift she despises.
Amanda Marslen, 9780994503077, 364pp.
Publication Date: March 17, 2016
About the Author
Amanda Marslen is an Australian author of fantasy fiction. Her books incorporate fairy tales and the myths of the Celts, Norse and Europeans, as well as regional folk tales of Britain. She is a librarian and also holds a degree in Writing and Literature.
or
Not Currently Available for Direct Purchase