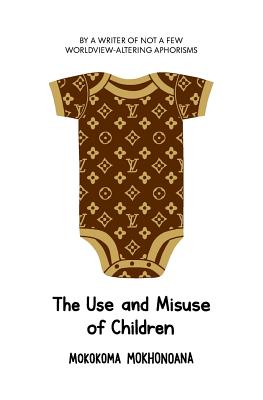 The Use and Misuse of Children (Paperback)
Sekoala Publishing Company (Pty) Ltd, 9780994721211, 244pp.
Publication Date: July 28, 2017
* Individual store prices may vary.
Description
Using his wit, his rare ability to see through the lies that we sane human beings tell each other in order to hide our selfishness, and his courage to call a spade a spade, which is without a doubt rarely found in someone who makes a living from speaking or writing, Mokokoma Mokhonoana, author of Divided & Conquered and writer of not a few worldview-altering aphorisms, lucidly explores the use and misuse of children by human beings and things such as Mother Nature, religions and churches, countries, and companies.Among other things, Mokokoma, using brief and potent sentences, touches on the real reason or reasons why you were intentionally brought into this troubled world. Or why your mother, if you were conceived unintentionally, did not order, ask, or beg someone to end your life way before you had to be pushed or pulled out of her womb.