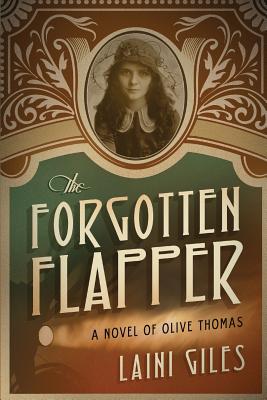 The Forgotten Flapper: A Novel of Olive Thomas (Paperback)
A Novel of Olive Thomas
Sepia Stories Publishing, 9780994734907, 422pp.
Publication Date: July 18, 2015
About the Author
A native of Austin, Texas, Laini Giles grew up the daughter of bookworms, and became a Nancy Drew devotee early on. When she realized there might be no escape from hairy tarantulas and bad guys with guns, she put her detective dreams on hold and wrote about them instead, finishing her first mystery novel with custom illustrations when she was eight. It was this love of mystery combined with a love of old MGM musicals and The Marx Brothers that led her to check Kenneth Anger's Hollywood Babylon out of the library during her formative years. Ideas began to simmer. A graduate of the University of North Texas, she put the writing on hold for a while when real life got in the way (i.e.-she met and married her Canadian husband and headed north for maple-flavored goodies and real beer). She highly recommends moving to another country and not being able to work for a year for finishing any novels you may have laying around. Laini and her husband live in Edmonton, Alberta with their three gray girl cats, nicknamed The Supremes.
Advertisement