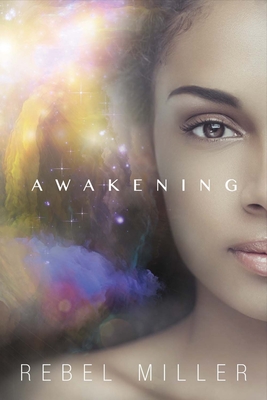 Awakening
Book One of Kira's Story (The Realm Series #1)
Paperback

* Individual store prices may vary.
Description
Kira Metallurgist has always felt she was meant for more. Hoping to strike out on her own, she sets out on a new career at a time when the Realm goes through unprecedented change. In a system that is based on castes and predetermined roles, Kira embarks on a tumultuous journey that leads her toward a destiny that involves two men who call to her heart in different, yet powerful ways.

Tai Corporal was born to a family of warriors. Like his father, he aspires to take on the highest military position in the Realm. A man of his word and with a stubborn sense of duty, he is surprised to find that all in the Realm is not as black and white as he thought. He's even more surprised to realize that the woman he's loved for years is the one who reveals it to him.

Gannon Consul knows the meaning of power. As next in line for leadership in his caste, he is well acquainted with the lengths to which the Realm will go to stop someone from reaching above their station. Gannon senses that change is coming. He just never expected that it would come in the form of the one woman who calls to him like no other.

This novel is for mature audiences (18+) and includes committed relationships between multiple partners.
Rebel Miller Books, 9780994770233, 332pp.
Publication Date: March 7, 2017
About the Author
Rebel Miller is a contemporary and futuristic romance author who overindulges in Pinot Grigio, caramel popcorn and an eclectic mix of movies, music and angst-filled romance novels.

Rebel earned a graduate degree in Communications and Culture from Ryerson University in Toronto and an undergraduate degree from the University of the West Indies in Jamaica.

Rebel lives in the outskirts of Toronto, Canada with her husband and two sons.