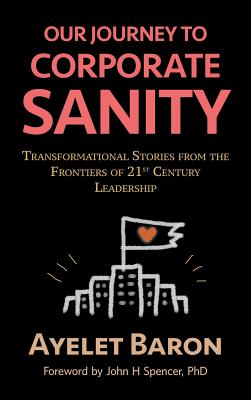 Our Journey To Corporate Sanity
Transformational Stories from the Frontiers of 21st Century Leadership
Hardcover

* Individual store prices may vary.
Description
The prevailing mindset in business, which values profit above well-being and the environment that sustains us, is insane. Creating a healthy, humane world requires more than new organizational models that merely shift the deck chairs on a sinking ship. We need to entirely re-imagine the nature of business, work, and life. In Our Journey to Corporate Sanity, Ayelet Baron guides us through transformational stories from leading business pioneers who share how they are profitably creating a beautiful and humane world. We can draw from their collective wisdom to help us chart our own journey to a new mindset of 21st century leadership.
Bublish, Inc., 9780995030251, 526pp.
Publication Date: November 16, 2016