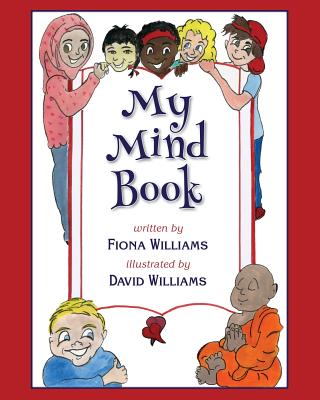 My Mind Book (Paperback)
Fiona Maria Williams, 9780995041509, 50pp.
Publication Date: March 3, 2016
* Individual store prices may vary.
Description
Teach and learn the laws of happiness
MY MIND BOOK will help your children use the power of their own thoughts to increase their everyday happiness. Inspired by the wisdom of A Course in Miracles, this book gives children a friendly introduction to the laws which govern their minds, using clear and relatable examples. Young readers are led through tips on how to cool off when they're upset, raise their self-esteem, and become genuinely loving to others. Also included is a Parents' Guide offering tips on how to communicate compassionately and effectively with the children in your life. Caring adults will learn how to be loving supporters while encouraging children to gently speak about their issues, instead of bottling them up.
"Teaching children how their minds work seems so important. Yet this is rarely taught My Mind Book fills this need by teaching that positive thinking makes us feel happy, that forgiveness heals the mind, that we gain by giving, and that we are all connected." -- Corinne Zupko, Ed.S., M.A., B.C.C., author and founder of FromAnxietyToLove.com
"Fiona Williams answers the question that was left unanswered for a century or more, 'Why do I not feel good and what can I do to stop this feeling?' And she answers it right. You can't NOT buy this book for your children, it will help them and you " -- Joaquin Gossen, Age 9