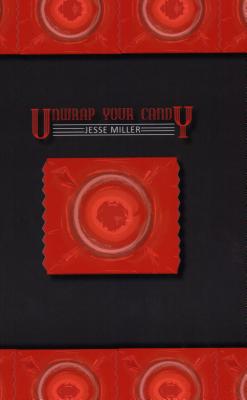 Unwrap Your Candy (Paperback)
Common Deer Press, 9780995072985, 252pp.
Publication Date: March 31, 2018
Other Editions of This Title:
Paperback (3/31/2018)
* Individual store prices may vary.
Description
Thom's life has a soundtrack. Unseen glass phalluses--thousands of them--whirring softly along conveyer belts on the other side of the factory wall. The snap and splash of eggs against plaster. The scratch-fizz-tang of cigarette lighters being flipped again and again. A thousand throats swallowing a thousand swigs of beer; a thousand sets of lungs choking on a thousand French inhales. Hard fists sinking into soft flesh; soft chunks dropping onto hard sidewalks. Plop-flush-drain repeat. And moonsong, high above, forever calling and calling, "Stud, rub 'er with the Stud Rubber." If only it were so simple. Imagine Woody Allen made a movie about Dilbert and James Joyce wrote the screenplay. That's what you should expect from Jesse Miller's Unwrap Your Candy.
About the Author
Jesse Miller is the author of ARK also available from Common Deer Press. He is a Visiting Assistant Lecturer in English at the University of New England. He lives in the great city of Portland, Maine with his wife, two cats, and dog. Jesse roots for the Red Sox and the Buffalo Bills.
or
Not Currently Available for Direct Purchase