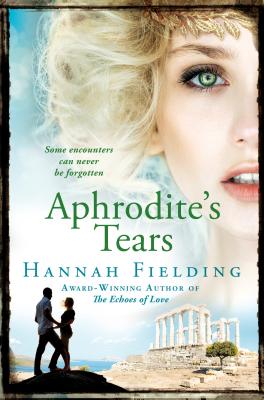 Aphrodite's Tears
Paperback

* Individual store prices may vary.
Other Editions of This Title:
Hardcover (4/12/2018)
Description
In ancient Greece, one of the twelve labours of Heracles was to bring back a golden apple from the Garden of Hesperides. To archaeologist Oriel Anderson, joining a team of Greek divers on the island of Helios seems like the golden apple of her dreams.
Yet the dream becomes a nightmare when she meets the devilish owner of the island, Damian Lekkas. In shocked recognition, she is flooded with the memory of a romantic night in a stranger's arms, six summers ago. A very different man stands before her now, and Oriel senses that the sardonic Greek autocrat is hell-bent on playing a cat and mouse game with her.
As they cross swords and passions mount, Oriel is aware that malevolent eyes watch her from the shadows. Dark rumours are whispered about the Lekkas family. What dangers lie in Helios, a bewitching land where ancient rituals are still enacted to appease the gods, young men risk their lives in the treacherous depths of the Ionian Sea, and the volatile earth can erupt at any moment?
Will Oriel find the hidden treasures she seeks? Or will Damian's tragic past catch up with them, threatening to engulf them both?
London Wall Publishing, 9780995566767, 624pp.
Publication Date: April 12, 2018
About the Author
Hannah Fielding was born and grew up in Alexandria, Egypt, the granddaughter of Esther Fanous, a revolutionary feminist and writer in Egypt during the early 1900s. Upon graduating with a BA in French literature from Alexandria University, she travelled extensively throughout Europe and lived in Switzerland, France and England. After marrying her English husband, she settled in Kent and subsequently had little time for writing while bringing up two children, and running her own business renovating rundown cottages.Hannah now divides her time between her homes in Kent and the South of France. She has written five previous novels, beginning with Burning Embers.
Hannah's books have won various awards, including Best Romance for Indiscretion at the USA Best Book Awards. She has also won Gold Medal for romance at the Independent Publisher Book Awards (The Echoes of Love), and Gold and Silver Medals for romance at the IBPA Benjamin Franklin Awards (Indiscretion and Masquerade).