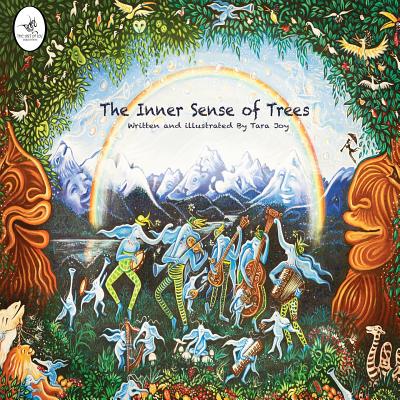 The Inner Sense of Trees (Paperback)
Art of Joy Publications, 9780995611016, 82pp.
Publication Date: December 19, 2016
* Individual store prices may vary.
Description
The Inner Sense of Trees is a brightly illustrated epic adventure designed to inspire the reader to consider the true importance of nature. It is set on a little planet that is not so very dissimilar from Earth, although it looks quite different. Upon this planet everything - from the mountains and rivers to the trees and clouds - is alive and full of personality. The Igglings and Bigglings inhabit this world and they are at the heart of this story. They once respected and took care of each other, and were the caretakers of nature. Yet in this story something happens, and the Bigglings become greedy, forget the importance of trees and almost destroy every last one. While all of this is happening the Igglings hide away and go to sleep and only get involved when everything is all but lost. The situation seems irreversible and doomed. Fortunately however, they have the help of two wise old trees that are in fact the last trees standing. These trees unite the Igglings and the Bigglings, who put aside their differences and work together to save their little world. This is not a story of goodies and baddies - it is story of forgetting and remembering. This inspirational story highlights the importance of trees, rivers, mountains and working together for the common good.
The illustrations are so bright, humorous and detailed that they tell a part of the story that words alone could not convey. There is a little character that is the storyteller who appears in every picture. Finding this character can be a source of much enjoyment. Also there are pages for colouring in and drawing at the back of the book. Profits from the sale of "The Inner Sense Of Trees" go to support the work of Active Remedy Ltd, a UK based environmental NGO, towards safeguarding the global water cycle and the ecosystems which maintain it.