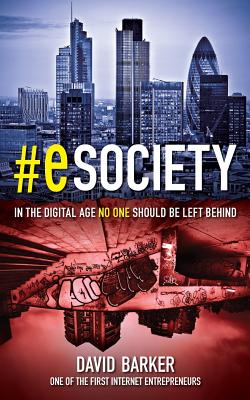 #esociety (Paperback)
In the Digital Age, No One Should Be Left Behind
David Barker, 9780995712805, 178pp.
Publication Date: January 12, 2017
* Individual store prices may vary.
Description
With the advances in technology over the past forty years, humanity should be on track towards a golden age of prosperity with equality of opportunity for all. Instead, we have a world where poverty and unemployment continues to rise and social unrest and extreme politics is becoming the norm. In 2004, this paradox led one of the UK's first Internet entrepreneurs to resign from his Internet company with a mission to get involved and do something about it. The how would come next with a journey taking him all over the world. What he learned changed his life and opened his eyes to the challenges facing humanity as we head towards eSociety - a place where all citizens are empowered, enterprising and have equality of opportunity. There's no turning back, however so many are being left behind. Part autobiography, part manifesto, this book captures David's highs and lows as he persevered through difficult times to keep the mission alive. A mission of discovery to support the need for change so everyone can prosper in the digital age - and where no one gets left behind.
About the Author
David Barker is a tech social entrepreneur with a mission to use technology for social good. He lives in London with his wife, Sofia, a secondary-school science teacher. Together, they share a passion to see a better world in their lifetimes, one that has equality of opportunity for all.