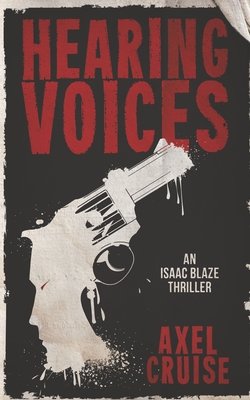 Hearing Voices
An Isaac Blaze Thriller
Paperback

* Individual store prices may vary.
Description
"You're a dead man," he yelled. "That's great. Now answer the question." - Isaac Blaze Isaac Blaze. A quick wit, zero allegiances, and every major government agency after him. He's also got two voices in his head. Neither of which is particularly helpful. Or care to be. But at least he's never been caught. Hell, he's barely even come close. So when finally a SWAT team does actually manage to take him in - and with such ease at that - they probably should've been asking themselves: why? Too bad they didn't. A lot of people got killed. (Only for fans of Deadpool, Jack Reacher, Derrick Storm, Jason Bourne, Ben Hope, Harry Bosch, Gabe Quin, Lee Child, The Punisher, Elmore Leonard, Wolverine, and Richard Castle, ).
Shogun, 9780995732018, 394pp.
Publication Date: March 28, 2017