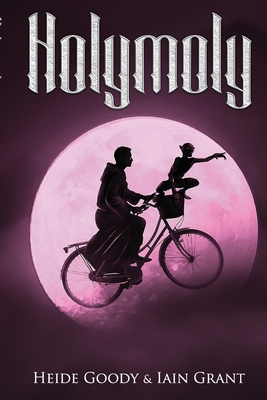 Holymoly (Clovenhoof #8)
Paperback

* Individual store prices may vary.
Description
Stephen and his friends spent their teenage years immersed in the fantasy gaming worlds of wizards and warriors, undertaking quests to fight evil occultists, vanquish terrible monsters and rescue damsels in distress. Now, twenty-something years later, there is a real-life quest. Life as a monk has hardly prepared Brother Stephen for the mission ahead. Demon Rutspud is definitely not a damsel, but he is in distress. The evil occultists are real and if Stephen doesn't rescue Rutspud from a fate worse than death, no one will... Sword-wielding Satanists, stir crazy demons, super-smart squirrels, magical garbage and a suitcase that cannot be stopped run riot in a story about the bonds of friendship and dark deeds in suburban cellars.
Pigeon Park Press, 9780995749795, 248pp.
Publication Date: August 21, 2018