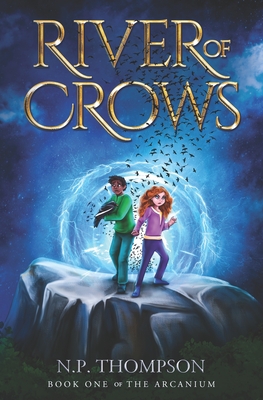 River of Crows
Paperback

* Individual store prices may vary.
Description
"An enchanting new world of magic and danger, perfect for fans of Nevermoor and Amari and the Night Brothers." Ty Baxter just wants to survive seventh grade without dying of boredom or getting flattened by the school bully. When the crow with the white feather that he's been trying to tame is injured, Ty teams up with the weird, magic-obsessed girl from school to help. But the crow-and the girl-are more than they seem, and Ty's ordinary life is suddenly upended. Now trapped in a secret, magical world, Ty finds himself at the center of a cryptic prophecy, and the target of a brutal emperor who will stop at nothing to protect his power. In a desperate gamble, Ty struggles to control his emerging magical Talent so he can help his friends rescue their kidnapped family before the emperor uses his dark sorcery to transform them into birds and enslaves them forever as soldiers in his enchanted avian army.
Inky Cove, 9780995994249, 334pp.
Publication Date: May 29, 2022