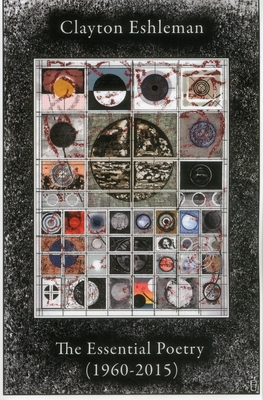 Clayton Eshleman: Essential Poetry (1960-2015) (Paperback)
Essential Poetry (1960-2015)
Black Widow Press, 9780996007900, 814pp.
Publication Date: November 16, 2015
About the Author
Clayton Eshleman was born in Indianapolis, Indiana, in 1935. The author of more than 40 books, including 17 collections of poetry, he is the recipient of the National Book Award, a Guggenheim Fellowship, several fellowships from the National Endowment of the Arts and the National Endowment for the Humanities, and the Landon Translation Prize from the Academy of American Poets. He is also a masterly translator, especially from the Spanish of Neruda and Vallejo and the French of Artaud and Cesaire. In 2003 Wesleyan University Press published Eshleman's Juniper Fuse: Upper Paleolithic Imagination and the Construction of the Underworld, the fruit of a thirty year investigation into the origins of image-making and poetry via the painted caves of Southwestern France. In December 2006 the University of California Press published to tremendous critical acclaim his: Cesar Vallejo: The Complete Works, A Bilingual Anthology, translated and edited by Mr. Eshleman, with an introduction by Mario Vargas Llosa. His writings and translations have been published in over 500 literary magazines and newspapers through out the world. A professor emeritus of English at Eastern Michigan University, he lives in Ypsilanti with his wife, Caryl. claytoneshleman.com"
Advertisement