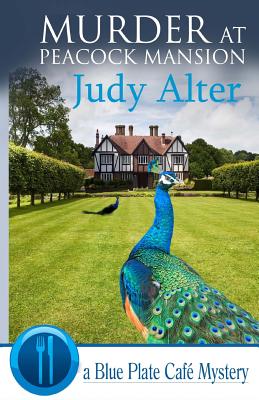 Murder at Peacock Mansion (Paperback)
Alter Ego Press, 9780996013154, 258pp.
Publication Date: November 3, 2015
* Individual store prices may vary.
Description
Arson, a bad beating, and a recluse who claims someone is trying to kill her all collide in this third Blue Plate Caf Mystery with Kate Chambers. Torn between trying to save David Clinkscales, her old boss and new lover, and curiosity about Edith Aldridge's story of an attempt on her life, Kate has to remind herself she has a caf to run. She nurses a morose David, whose spirit has been hurt as badly as his body, and tries to placate Mrs. Aldridge, who was once accused of murdering her husband but acquitted. One by one, Mrs. Aldridge's stepchildren enter the picture. Is it coincidence that David is Edith Aldridge's lawyer? Or that she seems to rely heavily on the private investigator David hires? First the peacocks die...and then the people. Everyone is in danger, and no one knows who to suspect.