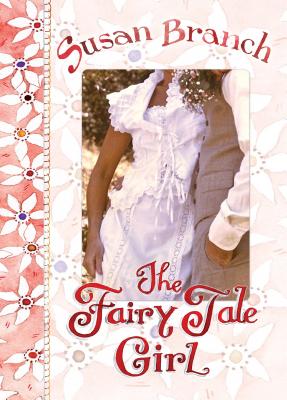 The Fairy Tale Girl (Hardcover)
Spring Street Publishing, 9780996044011
Publication Date: October 30, 2015
* Individual store prices may vary.
Description
Based on the diaries Susan Branch has kept since she was in her twenties, The Fairy Tale Girl is an illustrated memoir, designed in Susan's trademark style with original watercolors and personal photographs. The Fairy Tale Girl is an ages-old story of youth, innocence, love (and loss), grief, discovery, friendship, and magic that begins in a geranium-colored house in California and ends up, like any good fairy tale, on the right side of the rabbit hole. As we've heard so many times, it's not the destination, it's the journey. So, journey back to the olden days with Susan, to the 1950s and 60's, to the land of Happily Ever After, where men were men and girls were girls (who just wanted to have fun), and bring a hankie 'cause we think you might need it.

Susan began writing The Fairy Tale Girl as one volume, but by the time she put in all the details, and her art and photographs, it was almost 700 pages, too big, so she decided to turn it into two books. The second book will be coming early next year, and will be called Martha's Vineyard, Isle of Dreams. Both The Fairy Tale Girl and Martha's Vineyard, Isle of Dreams (publication date May 2016) are prequels to Susan's last book, A Fine Romance - Falling in Love with the English Countryside (2013).