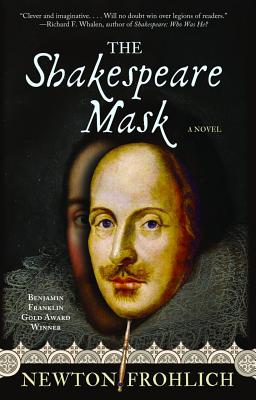 The Shakespeare Mask
Paperback

* Individual store prices may vary.
Description
In the sixteenth century, a precocious young nobleman draws the attention of the Elizabethan court--and of the Virgin Queen herself. A writer and patron of the arts, Edward de Vere is volatile, controversial, and brilliant. He leaves a trail of women and scandal in his wake. But his plays, when he's in the queen's good graces, charm the court. His sonnets turn feelings into sound.
Yet the rules of the court say a nobleman may not publish. An earl's name is too sacred for the theater. If de Vere must write, he must do so anonymously. He must employ an almost-illiterate glove-maker from Stratford as his "mask," a man we know today as Shakespeare.
Newton Frohlich spent 15 years researching the true identity of the poet and playwright who penned the most beloved works of the English language. The result is this award-winning novel--an ingenious and intimate portrayal of the complex man who a growing number of prominent scholars, writers, and actors believe wrote the works of Shakespeare.
Winner of the Benjamin Franklin Gold Award in historical fiction, The Shakespeare Mask deftly reveals the astonishing life of Edward de Vere, starting with his father's murder when Edward is a young boy to his close but difficult relationship with Queen Elizabeth to his compulsion to write plays as he travels in Europe. From the intrigue of the English court to the romance of Venetian canals, the magic and mystery of The Shakespeare Mask will keep you turning pages well into the night.
Blue Bird Press, 9780996048439, 368pp.
Publication Date: September 15, 2015
or
Not Currently Available for Direct Purchase