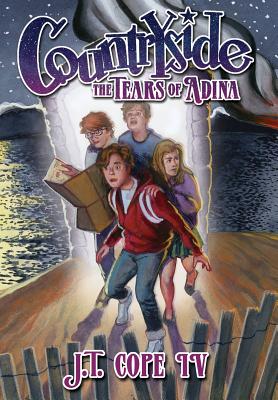 Countryside (Hardcover)
The Tears of Adina
Tiner Publishers, 9780996050067, 426pp.
Publication Date: September 8, 2015
Other Editions of This Title:
Paperback (10/27/2014)
Hardcover (8/14/2014)
* Individual store prices may vary.
Description
Luke Rayburn has spent summer vacation running up and down sandy beaches with his family. He's explored hidden coves, learned how to write invisible letters, and even met an ocean nymph. But his friends write to tell him of strange happenings in Countryside and he's anxious to get back.

When Luke returns, he finds that much has changed. Mischievous gnomes are spreading chaos across the valley, a lone wolf haunts the forests, and Mayeem, one of Luke's new teachers, just happens to be a mermaid. And then there's the hunter, a man with golden eyes, only part of a soul and the belief that Luke has hidden something he wants--something he's willing to destroy Countryside in order to get.

Hounded by blackhearted men and soulless creatures and with darkness luring him in, Luke must gather his wits and ferret out his true friends. But as he draws close to finding what it is the hunter seeks, he will learn that there is more at stake than he understands. He'll learn that it's not the hunter he should be afraid of and that, once done, some things cannot be undone.