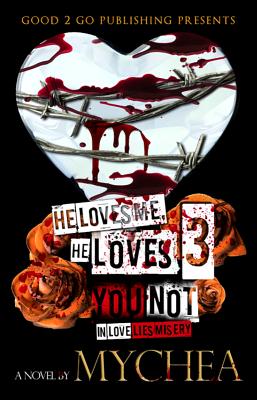 He Loves Me, He Loves You Not PT 3 (Paperback)
Good2go Publishing, 9780996060950, 218pp.
Publication Date: September 22, 2014
Other Editions of This Title:
Paperback (10/21/2015)
Paperback (7/27/2015)
Paperback (11/22/2012)
Paperback (7/4/2013)
Hardcover (10/21/2015)
Hardcover (7/4/2013)
Hardcover (11/1/2012)
Hardcover (7/1/2013)
Hardcover (9/1/2014)
Hardcover (9/22/2014)
Hardcover (7/27/2015)
Hardcover (11/22/2012)
MP3 CD (11/29/2016)
* Individual store prices may vary.
Description
Phylicia hits the ground running in this highly anticipated sequel to He Loves Me, He Loves you Not 2 Puppetmaster. Back to set the record straight and claim what's hers, Phylicia continues her pursuit of Trent. Not caring who or what gets destroyed in the process, she lands in the rural city of Greensboro, North Carolina to fulfill her undying obsession of him. A wrench is thrown into her plans when a man named Elliott forces her to rethink her plight and dares to show her what true love can really feel like. Elliott, a man with a past; recently relocated to Greensboro, North Carolina where he is aiming for a fresh start to his abnormal and chaotic life. Trying to put the pieces back together after a heart wrenching tragedy took his family away from him, he has sworn off dating until he can get past old demons that continue to plague his mind, body, spirit and life. That is until he meets one woman that he cannot deny his attraction for and shows him what happens when an unstoppable force meets an unmovable object. Once again Mychea takes readers imaginations on an emotional ride so turbulent that your heart won t be able to stop racing. Rejoin the lives of the characters you love to root for and discover if love can ever triumph... or if revenge scores to settle die hard.