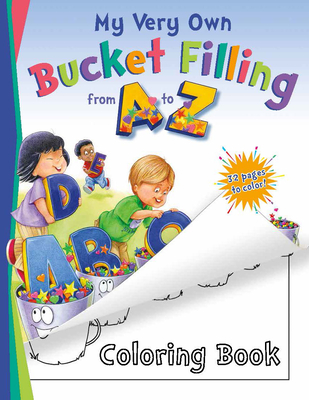 My Very Own Bucket Filling from A to Z Coloring Book (Paperback)
Bucket Fillers, 9780996099905, 32pp.
Publication Date: May 1, 2014
* Individual store prices may vary.
Description
Ideal for home or classroom, this 32-page coloring book is a supplement to the award-winning, rhyming picture book, Bucket Filling from A to Z: The Key to Being Happy. Educational and entertaining, this book offers hours of coloring fun as children engage with dozens of pages while learning all about bucket filling. Winner of:
2014 Living Now Book Awards, Bronze, Gift/Specialty/Keepsake
2015 Purple Dragonfly Book Awards, 1st, Activity Book.
About the Author
Since her first book, Have You Filled a Bucket Today? A Guide to Daily Happiness for Kids, was published in 2006, Carol McCloud has authored or coauthored seven additional books on "bucket filling." With a small team of educators, she travels around the world with one goal in mind: to help create happier lives. Carol is a graduate of Oakland University School of Education (Rochester, MI), a certified Emotional Intelligence Trainer, and long-time member of the National Association for the Education of Young Children (NAEYC). Caryn Butzke is the business manager for Bucket Fillers, Inc. She has worked a combined twenty years in business management, computer information systems, and web design. It's her genuine love for children and her son, Drew, that inspired her to co-author this book.