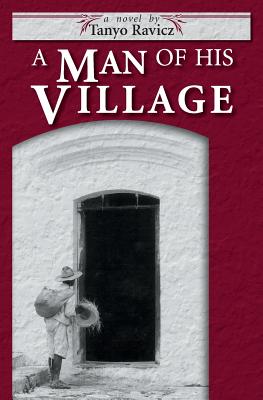 A Man of His Village (Paperback)
Denali Press, 9780996105408, 264pp.
Publication Date: June 30, 2014
* Individual store prices may vary.
Description
Winner of the Eric Hoffer Prize in General Fiction & the ForeWord Magazine Gold Award in Literary Fiction Florentino Cruz takes one last job before he heads home to Mexico. He left his village at the age of fifteen, a migrant farm worker dreaming of love, honor, and riches. He accepts a promising job in Alaska, the magnificent climax to his years of toil in the United States. But the expedition collapses in mutiny and murder, leaving Florentino lost and fleeing for his life through a fire-ravaged wilderness. A MAN OF HIS VILLAGE occupies the epic terrain of the West, from the borderlands of California to the strawberry fields of Oregon, from urban Seattle to rural Mexico, from the crowded slums of Tijuana to the isolation of the Alaskan bush. This is a novel of pride and redemption, the voyage of a passionate soul out of innocence across a continental landscape of exploitation and betrayal. "Peppery and sweet, lively and subtle, funny and horrific ... a beautiful page-turner of a novel, full of rich and generous insights. You'll long remember Florentino, whose dreams carry him far from his impoverished homeland, deep into hell. Like Jack London and John Steinbeck, Tanyo Ravicz looks closely at the ties binding the powerful and the powerless in the West ... First-rate realism from a fine new voice in American fiction." -Jean Anderson, author of In Extremis and Other Alaskan Stories.
About the Author
An award-winning novelist and essayist, Tanyo Ravicz was born in Mexico and spent his childhood in California. After attending Harvard University, he settled for many years in Alaska, a place which continues to inspire his work. His books include ALASKANS: STORIES and RING OF FIRE. Visit his website at www.tanyo.net
Praise For A Man of His Village…
"The most original and gripping work of fiction set in Alaska that I have ever read."

--Mike Dunham, Anchorage Daily News



"A descent into savagery that makes 'Lord of the Flies' look like a kindergarten skirmish ... an adventure far more inevitable and gruesome than anything Stephen King ever wrote."

--Sandra Boatwright, Fairbanks Daily News-Miner



"A masterful job of bringing face and personality to a volatile political issue ... riveting and genuine ... has left an indelible mark on my thinking."

--Richard R. Blake, Reader Views



"A beautiful page-turner of a novel, full of rich and generous insights. You'll long remember Florentino, whose dreams carry him far from his impoverished homeland, deep into hell. Like Jack London and John Steinbeck, Tanyo Ravicz looks closely at the ties binding the powerful and the powerless in the West ... First-rate realism from a fine new voice in American fiction."

--Jean Anderson, author of In Extremis and Other Alaskan Stories