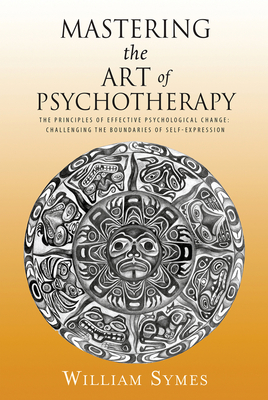 Mastering the Art of Psychotherapy (Paperback)
The Principles Of Effective Psychological Change, Challenging The Boundaries Of Self-Expression
Green Writers Press, 9780996135757, 424pp.
Publication Date: January 15, 2016
* Individual store prices may vary.
Description
Mastering the Art of Psychotherapy is a complete manual on the practice of psychotherapy, principally designed to help clinical professionals and graduate students improve their diagnostic skills, develop treatment strategies, broaden therapeutic techniques, and further their understanding of the workings of the human psyche. William Symes has provided a mechanics manual for the personality, demonstrating how we form our identities, how and why trauma manifests itself, and how to learn the nature and master the dynamics of psychological energy. It focuses on how to diagnose and treat personality problems, but it also explores phenomena like the "shadow side" of falling in love and how to understand and analyze dreams. If you are currently in therapy or seek respite from psychological pain, or if you are ready to transform your life, improve your marriage and interpersonal relationships, advance your spiritual practice, or improve your self-expression, Symes has provided a treasure trove of useful information and techniques to better understand your personality.
About the Author
WILLIAM SYMES is a Licensed Professional Counselor, State Clinical Supervisor, American Psychotherapy Association Board Certified Counselor, and a National Board for Certified Counselors approved Continuing Education Provider with 40 years of clinical experience. He has an undergraduate degree with honors in comparative religion/psychology of religion, a graduate divinity degree in counseling/education, and a postgraduate diploma from the Gestalt Institute of St. Louis. He has served on the Board of Directors of the Elizabeth Richardson Center for developmentally disabled children and adults, and is a founding member of the Tibetan Cultural Institute of Arkansas. With 40 years of meditation practice as a student of H.H. the 14th Dalai Lama, H.H. Sakya Trizin, H.E. Lama Kunga, and Chogyam Trungpa, he incorporates the fundamental principles and practices of Buddhist mindfulness into his clinical work. He has a full-time private practice in Fayetteville, AR, and he trains therapists, conducts continuing education seminars, and consults on matters of psychotherapeutic diagnosis and treatment strategies. 
His website is: www.emotionalinsight.com