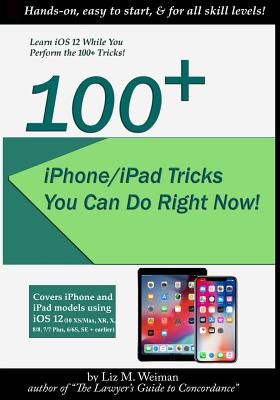 100+ Iphone/iPad Tricks You Can Do Right Now (Paperback)
(ios 12)
Iworkshop Academy, 9780996179355, 144pp.
Publication Date: September 12, 2018
* Individual store prices may vary.
Description
With this fun, easy guide you can perform each of these 100+ tricks on your iPhone and iPad to explore the big changes that occurred after recent updates, including the iOS 12 update Apps such as Camera, Photos, iMessage, Stocks, Siri, and many more received a major makeover with new features that are important to know about. Using this guide, you can get the immediacy of a hands-on experience as you perform each of the 100+ tricks (each accompanied by detailed instructions), so you can discover how to use your iPhone/iPad to the fullest.