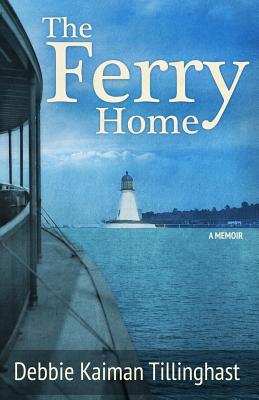 The Ferry Home
Paperback

* Individual store prices may vary.
Description
Step back in time to a simpler life as you read this captivating memoir of growing up in the 1950s on the small island of Prudence along the New England coast.

A story of reconnecting to long-forgotten childhood bonds and memories, Debbie Kaiman Tillinghast's The Ferry Home embraces joyful moments with humor and more troubling emotions with compassion. If you have ever faced emotional challenges within your family or had a sibling relationship with both squabbles and shared mischief, if you have found peace in one memorable place, or if you have ever longed for any of these, then this book is for you. Experience the rhythm of life on Prudence Island, the ebb and flow of changing tides and seasons, and the patterns and relationships that emerge. It is a place where independence is fostered, but friends are always there when needed. As Debbie's vivid accounts unfold, you will feel like you too have just stepped off the ferry and been embraced by the tiny Prudence Island community.
Indigo River Publishing, 9780996233019, 162pp.
Publication Date: August 1, 2015
About the Author
Debbie Kaiman Tillinghast is the author of A Dream Worth Keeping, a novel. A Rhode Island resident, she grew up on a small island in Narragansett Bay, called Prudence. Debbie began writing as she embarked on a quest to reconnect with her island roots. Her first book, The Ferry Home, is a memoir about her Prudence Island childhood.

Her writing has appeared in Country magazine, and her poetry in five anthologies published by The Association of Rhode Island Authors.

Debbie, a retired teacher and nutrition educator, loves being outdoors, gardening, biking and walking beaches. She continues to write stories and essays that reflect her connection to the ocean, nature and the changing seasons.

Like her Facebook author page at Debbie Kaiman Tillinghast, and visit her website: debbiekaimantillinghast.com