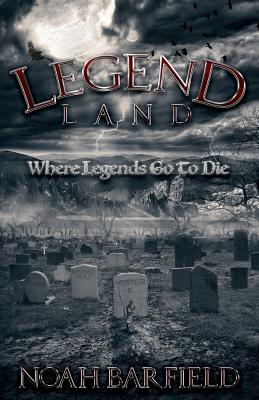 Legend Land
Where Legends Go To Die
Paperback

* Individual store prices may vary.
Description
The cosmos stands on the precipice of something great, something grand; something terrible. In a secluded forest, a man garbed in black knows this, and does nothing; he does not care. Many find themselves there, in that place where legends go to die; they, like he, are alone. He, unlike they, has had everything ripped from him. In a dark and warm place, there is a woman with hair red as blood, who does nothing; she has no idea how to. She is like everyone else: unknown, in danger, and hopeless; merely another forgotten legend who doesn't even remember herself. This is the story of Mister E, of his triumphs and tribulations. This is the story of Scarlett, of her pain and her joy. This is a tale of dead legends, and of how they are not content to remain forgotten, on the edge of the existence. A great unraveling of the cosmos is about to begin, and these ghosts of myths and fables are about to be swept up in a scheme too large to fathom, but they will not submit peacefully. In "Legend Land," things are not black and white; there are no heroes and villains. It is a murky, grey mess where the lines between "good" and "evil" are thin and barely exist. Follow the story of several long forgotten legends as they rediscover what it means to be human, to feel, in a world where having a conscience or dropping your guard can earn you permanent erasure from the fabric of reality. Follow these characters as they decide when to become the hero, or embrace being a villain; as they decide where to draw the line, and when to obliterate it completely.
Indigo River, 9780996233071, 508pp.
Publication Date: January 19, 2016