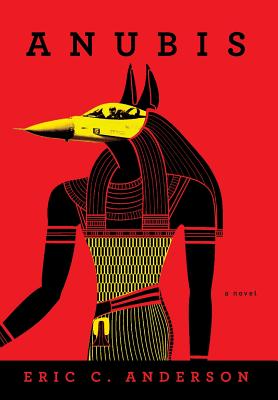 Anubis (New Caliphate Trilogy #2) (Hardcover)
Dunn Books, 9780996235273, 252pp.
Publication Date: June 5, 2018
Other Editions of This Title:
Paperback (12/10/2018)
* Individual store prices may vary.
Description
THE SLAUGHTER OF THOUSANDS OF US CITIZENS IN BAGHDAD WASN'T ENOUGH--SO NOW THE CALIPHATE HAS A NEW PLAN
ANUBIS, the second installment of Eric C. Anderson's thrilling "New Caliphate" trilogy, picks up where OSIRIS left off, on a roller-coaster of soldiers, spies, statesmen and sellouts, all thrown together either to save the world--or see it destroyed.
Marine Corps Master Gunnery Sergeant More and US Army Special Forces Major Faheem are once more thrust to the front as the world braces for a hurricane of terror.
With an outrageously enigmatic US president dead, his most hated political opponent about to be inaugurated, and ISIS attacking on multiple global fronts, will America and her allies give in to the jihadi and withdraw from the Middle East? The only way for More and Faheem to prevent the crisis from becoming a catastrophe is to turn to More's nemesis ODIN--the ultimate cyber-warrior.
With rivers of blood ready to run through the capitals of Europe, Africa, and Washington, D.C., the clock is ticking...