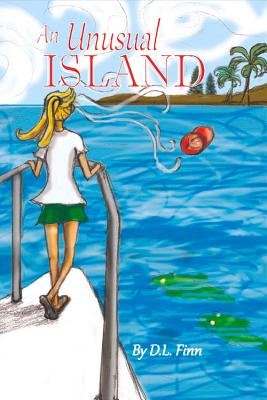 An Unusual Island
Paperback

* Individual store prices may vary.
Description
When Janine's parents win a vacation to a private island, it's the same week as her and her twin brother's 16th birthday. Cool She can't wait to lounge on the beach and let the staff pamper her Much to her disappointment, though, they leave the island to go sightseeing on a boat. Unlike the rest of her family, bouncing around the ocean isn't her idea of fun. Even when her brother gets their dad to stop the boat to investigate the neon sea creature that he is sure is following them--nothing. Losing her new red hat is the highlight of her trip until an unexpected storm hits, and they shipwreck on an uncharted island. After tending to some wounds from the crash, they search the island in hopes of finding human civilization. Although they don't find what they are looking for, it appears they aren't alone. When they return to their campsite---a fully cooked dinner is waiting for them Why? And a better question is why did they eat it? It was as if they stepped into a fairytale-- or nightmare. Who is on the island with them and what do they want?
Denise Massaglia, 9780996258234, 208pp.
Publication Date: April 28, 2017
About the Author
D. L. Finn uses her degree in English to write books, articles, and poetry. An Unusual Island follows her previously published book, Elizabeth's War. She and her husband live in Nevada City, California, a town nestled in the foothills of the Sierra Nevadas. Together they have raised three children, encouraging their natural curiosity of people, places, and things. D. L. and her husband share their house with four contented cats and two devoted dogs. She uses all of these things and more as inspiration for her writing. Ms. Finn enjoys connecting with her fans via social media. Visit her website: dlfinnauthor.com, or e-mail her at: d.l.finn.author@gmail.com. You can also follow her on Facebook: DL Finn, and Twitter: dlfinnauthor.