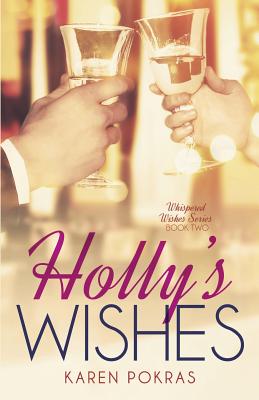 Holly's Wishes
Paperback

* Individual store prices may vary.
Description
Do you ever really forget your first kiss? Holly Haines first met Ben Oakes when she was just sixteen years old. For Holly, it was love at first kiss-at least in her sixteen-year-old mind. Sadly though, Ben didn't seem quite as interested. When a chance meeting reunites them ten years later, Holly discovers he had feelings for her all along. However, not everything is as simple as it seems when she realizes they can't be together. Is fate playing a cruel joke on them, or will Holly find a way to make all her wishes come true?
Grand Daisy Press, 9780996284318, 258pp.
Publication Date: April 17, 2015
About the Author
Karen Pokras writes adult contemporary and middle grade fiction under the names Karen Pokras and Karen Pokras Toz. Her books have won several awards including two Readers' Favorite Book Awards, the Grand Prize in the Purple Dragonfly Book Awards, as well as placing first for two Global E-Book Awards for Pre-Teen Literature. A native of Connecticut, Karen now lives outside of Philadelphia with her family. For more information, visit www.karenpokras.com and www.karentoz.com