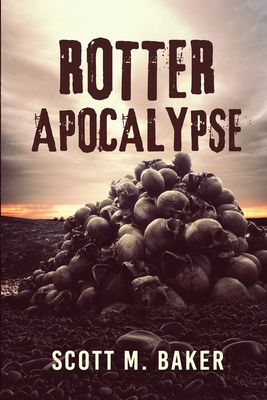 Rotter Apocalypse
Paperback

* Individual store prices may vary.
Description
The zombie apocalypse is about to reach its inevitable conclusion, but not before it unleashes a few more nightmares on Natalie Barzagan, Mike Robson, and Windows. After breaking away from the rest of the group, Natalie and her Angels succeeded in getting the vaccine to the government-in-exile in San Francisco where Natalie joins the military effort to clear the West Coast of the living dead.Robson destroyed the rape camp that had kidnapped Windows, but not until after she had escaped. Along with the remaining vampires and a band of camp stragglers, he sets off to build a new compound.Windows and the ten-year-old girl she rescued from the camp are taken in by a kindly widower who gives them the opportunity to start over and heal their wounds, emotional and physical.Just as Natalie, Robson, and Windows are settling into their new lives, each will be confronted with a final life or death decision that will decide their fates.
Scott M. Baker, 9780996312127, 348pp.
Publication Date: October 4, 2015
About the Author
Scott M. Baker is a retired Central Intelligence Agency officer who now writes full time from his home in northern Florida. His previous books include the zombie apocalypse novels Rotter World and Rotter Nation, the monster thriller Yeitso, and The Vampire Hunters trilogy, the novellas Nazi Ghouls From Space and Dead Water, as well as numerous short stories.