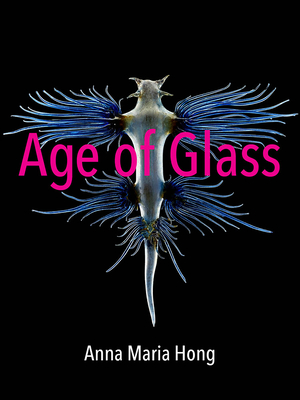 Age of Glass
Paperback

* Individual store prices may vary.
Description
Poetry. 'The engine of alchemy / was rage. The small man's history of winning / was long but irrelevant, ' remarks Anna Maria Hong midway through AGE OF GLASS. This caustic suite of ludic sonnets upcycles old stories--myths, fairytales, fables, clich s--into bright, prismatic spells for the end of days. 'Slant reuses / the cant of the box, ' the canny speaker incants. 'A palindrome pulse / recalibrates luck.' Open this book to any page and you'll be met with lines so timely, so tonic, and so lexically dexterous you'll feel enchanted, however fleetingly, to cohabit this age.--Suzanne Buffam Like the 17th-century Mexican poet Sor Juana In's de la Cruz, whose sonnets echo and upstage a notably male and European literary tradition, Anna Maria Hong demonstrates in her own labyrinthine sonnets 'the monstrous breadth' of her poetic abilities, offering in them radical interpretations of myths and fairy tales that speak to our time and dazzle us with their wit and linguistic virtuosity. No one is writing like Anna Maria Hong in this AGE OF GLASS.--Rosa Alcal Anna Maria Hong's poems--in this case a book of astoundingly innovative sonnets--confirm to us the credo we store in our hearts: that with intelligence, musicality and a love of language poetry can make any subject compelling and revelatory. But it takes a poet with a rare talent like Anna Maria Hong to make us see and joyously declaim what we believe. AGE OF GLASS is a book I've been hoping to read for a long time, from a poet whose work I've admired for a longer time.--Khaled Mattawa The sonnet, that most venerable of verse forms, can never go out of fashion for long, because there's always someone out there revitalizing it. One such someone is Anna Maria Hong, whose terrific book, AGE OF GLASS, consists almost exclusively of sonnets that revel in the intricacies of their artifice. Anna Maria Hong will build a poem on variants of a rhyme (misogynist, grist, zest, testy, beast), exulting in the surprises in store when you let the sounds of the words direct you to their meanings: 'Like a moron one persists, like a priest / or catechist chanting at a bris.' But her verbal brilliance is not all this poet offers. She gives us life in its raw vitality. We see through AGE OF GLASS darkly but accurately. Sometimes she makes us laugh: 'The fuck you in me crosses the street to / avert the fuck you in you.' Fierce intelligence is always at work, whether the subject is a figure of myth or fable (such as Cassandra, Pandora, Circe, and Medea) or the 'ages' of woman and man.--David Lehman.
Cleveland State University Poetry Center, 9780996316798, 88pp.
Publication Date: April 1, 2018
or
Not Currently Available for Direct Purchase