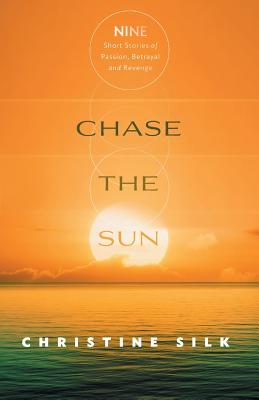 Chase the Sun
Nine Short Stories of Passion, Betrayal, and Revenge
Paperback

* Individual store prices may vary.
Description
In these pages, nine riveting tales will surprise you, entertain you, and haunt you. They'll transport you into the past, into the future, and into the lives of unforgettable characters.
A clever artist takes revenge on cruel teenagers with his pen and drawing pad.
An Edwardian aristocrat, trapped in a loveless marriage, must find a way to satisfy his pent-up passions without destroying his life.
On a routine flight to Miami, an off-duty attendant must decide whether she will betray an innocent boy or antagonize his menacing father.
In the year 2054, a psychiatrist finds himself entangled in dangerous head-games with a murderer, and must embark on a high-stakes mission to a memory-alteration center in Germany to find evidence that will lead to a conviction.
A maintenance man's summer affair with a rich beauty forces him to confront uncomfortable truths about himself -- including the extent of his courage to build a future with her.
At a quirky restaurant in the south of France, the chef and waiters are enchanted with a mysterious, worldly gourmand who seduces gorgeous women with food. Everything changes when one of the waiters learns the truth about the man's past.
A Polish woman named Dottie insists on living at a Jewish nursing home, even though the other residents despise her. Is she merely senile, or is there another explanation for her bizarre behavior?
When an old woman moves in with her daughter and 13-year-old granddaughter, the teenager learns about life, death, and what it means to grow up.
A man on his honeymoon is terrified to leave the cruise ship to go ashore in Mexico with his wife--and for good reason, considering what happened when he was there last time.
If you enjoy short stories rich in atmosphere and psychological depth, this anthology will delight you.
Chartwell Press, LLC, 9780996349802, 200pp.
Publication Date: January 1, 2016