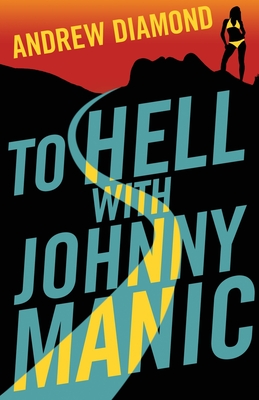 To Hell with Johnny Manic (Paperback)
Stolen Time Press, 9780996350778, 290pp.
Publication Date: August 1, 2019
* Individual store prices may vary.
Description
John Manis, aka Johnny Manic, isn't who he says he is. His money can't ease the burden of his dark secret. The high life, he finds, is a lonely life when you have to live it as someone else. If only someone could see him for who he really was.
Marilyn Dupree has a strange intuition, a spark of recognition when they meet. Passionate, volatile, and married to the wrong man, her life isn't going right either. But she and Johnny have a chemistry like nitrogen and glycerin. "The wiser part of me knew I should have left," Johnny recalls. "But knowing what's right and doing what's right are two different things, especially when you're at war with instincts you can't articulate and don't understand. The important thing was that in the grocery store that morning, Johnny Manic and the raven-haired Marilyn Dupree had found each other. The fuse was lit." Watching them both is the wary detective Lou Eisenfall, who senses he's going to be very busy in the coming weeks. A dark tale of deception, murder, and psychological suspense, To Hell with Johnny Manic is a throwback to the classic crime fiction of Raymond Chandler and Jim Thompson. "A feverishly readable psychological noir." - Kirkus Reviews "Truly riveting... One of the year's best thrillers." - BestThrillers.com