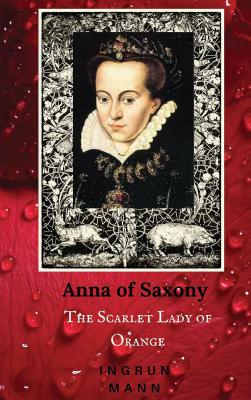 Anna of Saxony (Paperback)
The Scarlet Lady of Orange
Winged Hussar Publishing, 9780996365727, 325pp.
Publication Date: January 3, 2017
* Individual store prices may vary.
Description
In the early 1570s, Anna of Saxony (1544-77), second wife of the Dutch nobleman and rebel leader William of Orange, set Europe's noble courts ablaze with one of the sixteenth century's most sensational scandals. Although destined to a life of fabulous riches on the side of her glamorous husband, Anna failed to find happiness as political reversals and revolution in the Low Countries led to near destitution and a profound marital crisis. The embittered princess embarked on a love affair with the father of one of the age's greatest painters and gave birth to an illegitimate child. Anna's dramatic tale concludes with her descent into madness and subsequent death in solitary confinement.Anna of Saxony is not merely a gothic tale of a poor little rich girl who lost her heart and then her mind. It is also the story of the Dutch Revolt against the Spanish amidst the backdrop of the Protestant Reformation. Several chapters of this engrossing biography are therefore devoted to William of Orange's military and intelligence tactics, his monumental efforts to repel a foreign occupation force as well as his eventual assassination by a Spanish agent. The first English biography of a troubled royal existence filled with drama worthy of the court of Henry VIII, Anna of Saxony breaks new ground in uncovering the little known tale of a sixteenth-century noblewoman who dared to defy convention and renounce the strictures of gender.The reader becomes engrossed in the story, impressed with Ingrun Mann's meticulous research, convinced by her psychological hypotheses about Anna and the people around her. In particular, she does a wonderful job interpreting Anna's affair with Jan Rubens. She builds up the circumstances in a way that increases suspense and momentum. That's a talent all readers will appreciate. In this closely reasoned and finely sifted, detailed work, the reader always wants to see what happens next. That's a rare quality in so sensitive a biography. The reader comes away informed and entertained.Alan E. Bernstein, Professor Emeritus of the University of Arizona, author of The Formation of Hell This meticulously researched and vividly narrated biography of Anna ofSaxony reads like a novel. The author's detailed treatment of Anna, theimpetuous, rebellious, and ultimately tragic wife of William of Orange, recreates in almost cinematic detail and drama sixteenth- century Europeanaristocratic marriage and family practices in the tumultuous era of theReformation.Gail L. Bernstein, Professor Emerita of the University of Arizona, author of Haruko's World and Isami's House Anna of Saxony was a part of one of the biggest scandals of her age and yet, no English language biography was available of her. Ingrun Mann has luckily filled that void for us. Her biography of Anne is one of the most awesome books I've read thus far and I found myself unwilling and unable to put it down as Anne headed towards tragedy. It sticks to the facts, but still reads with the ease of a novel.I loved the additions of some members of Anna's family who had similar marital issues and it has inspired me to find out more about them. History of Royal Women, Book Review, The Netherlands.
About the Author
Ingrun Mann was born in Germany and lives in the United States. After receiving a master's degree in history from the University of Arizona, she served in the military for seven years. She is currently an adjunct lecturer of history and political science at St. Leo University's Eglin AFB branch as well as the local Central Texas College branch in Niceville, Florida.