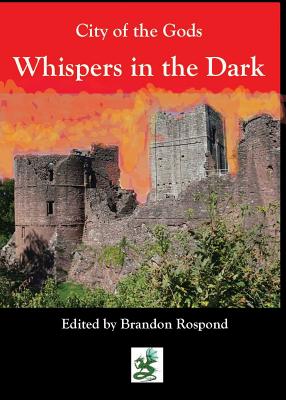 City of the Gods - Starybogow (Paperback)
Whispers in the Night
Zmok, 9780996365758, 276pp.
Publication Date: November 7, 2016
Description
King Jan has been killed by the Teutonic Knights - agents of the Eldar Gods. The Old Slavic Gods are trying to save humanity and the Inquisiiton persecutes everyone. The doomed city of Starybogow holds many mysteries and the future of mankind may be in the balance. Ten short stories by seven authors introduce the readers to the adventures in this city--ancient gods, the possibility of treasure and the undead lead to adventures for some and misery for others, but no one shall be the same. Set on the borders of Prussia, Poland, Lithuania and Russia in 1501, there are events in history and outside of history that are taking place as one group seeks redemption for humanity, another to enslave them and a third with ideas of their own. This anthology launches the setting for a new series of fantasy-history novels with a twist in horror.
About the Author
Brandon Rospond is a resident of Point Pleasant, New Jersey and a graduate of Monmouth University. He is a freelance writer in the gaming industry and has represented several companies at conventions. In addition to acting as editor for Zmok Books, he is the author of The Dragoon Clan: Rebirth of Courage. He has also published a short story, From the Ashes of Rebellion, also available from Winged Hussar Publishing.
Advertisement