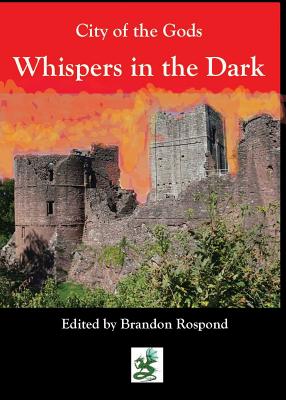 City of the Gods (Paperback)
Whispers in the Dark
Zmok Books, 9780996365758, 278pp.
Publication Date: July 5, 2016
* Individual store prices may vary.
Description
Dark historical fantasy set in Eastern Europe in 1500 Amidst the backdrop of Eastern Europe in the year 1500, an earthquake releases factions of the Eldar Gods and Slavic Deities who have battled millenniums for the control of humanity. Political and military forces compete for control of a town which contains great treasure and great power for those who are willing to take it. Teutonic Knights, Polish and Lithuanian soldiers, Cossacks, Tartars and Imperial spies battle each other on behalf of their own factions. This anthology of short stories brings some of the newest and best in high fantasy. Filled with stories by Robert Waters, CL Werner and others masters of dark fantasy.
About the Author
Brandon Rospond is a resident of Point Pleasant, New Jersey and a graduate of Monmouth University. He is a freelance writer in the gaming industry and has represented several companies at conventions. In addition to acting as editor for Zmok Books, he is the author of The Dragoon Clan: Rebirth of Courage. He has also published a short story, From the Ashes of Rebellion, also available from Winged Hussar Publishing.