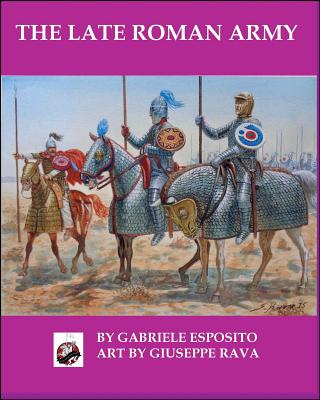 The Late Roman Army (Paperback)
Winged Hussar Publishing, 9780996365796, 150pp.
Publication Date: July 7, 2016
* Individual store prices may vary.
or
Not Currently Available for Direct Purchase
Description
A guide to the late Roman Army and containing an illustrated shields from the Notitia Dignitatum, this book outlines a complete picture of the Late Roman Army, from the accession of Diocletian in AD 284 to the fall of the western Empire in 476. Contents include the organization, structure, equipment, weapons, combat history and tactics of the late Roman military forces. Through the pages and magnificent colour plates of this book you will find limitanei, comitatenses, foederati, bucellarii, scholae palatinae, protectores and much more. The origins and causes for the military decline of the Empire are discussed in detail, as well as the influence of the "barbarian" peoples over the Roman Army. The text includes also a very detailed order of battle, based on the Notitia Dignitatum and listing all the military forces of the Roman Empire between 395-410 AD. Combined with the original art work by well-known military artist Giuseppe Rava, this book will be a must for students of military history, re-enactors, modellers, wargamers and people interested in military dress or organization.
About the Author
Gabriele Esposito is an Italian researcher and a long-time student of military history. His main field of research is the military of 19th-century Latin America, but his interests and skills range from the Ancient world to modern post-colonial conflicts. He has published several books and essays, including the bestseller MAA 499 "Armies of the War of the Triple Alliance 1864-70," and is a regular contributor to many specialized magazines in Italy, France, Netherlands and UK. Giuseppe Rava is one of the leading military artists in the world, working for the most important magazines and publishing houses of this sector, in Europe and in the USA. His works, representing warriors and battles from every period of history, are celebrated for their vivid style and great accuracy. Entirely self-taught, Giuseppe has established himself as the heir of many important military illustrators of the past, such as Detaille, Meissonier and Angus McBride.
Advertisement