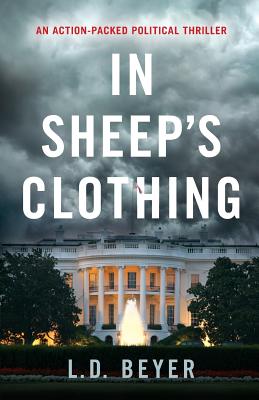 In Sheep's Clothing: An Action-Packed Political Thriller (Paperback)
An Action-Packed Political Thriller
Old Stone Mill Publishing LLC, 9780996385701, 448pp.
Publication Date: August 2, 2015
About the Author
L.D. Beyer is a reformed corporate drone who, after twenty-five years of missed family events, one day rose up and reclaimed his soul. Before he escaped, his career primarily involved relocating his family every few years-so much so that his children began to secretly suspect that he was really in the Witness Protection Program. He has yet to set the record straight. Beyer is the author of three novels, two of which are part of the Matthew Richter Thriller Series. His first book, In Sheep's Clothing, was published in 2015 and reached the #1 spot on three separate Amazon bestseller lists. His third novel, The Devil's Due, is a standalone novel, an historical thriller set in Ireland during the 1920's. Beyer is an avid reader and, although he primarily reads thrillers, his reading list is somewhat eclectic. You're more likely to find him with his nose in a good book than sitting in front of the TV. Beyer lives in Michigan with his wife and three children. In addition to writing and reading, he enjoys cooking, hiking, biking, working out, and the occasional glass of wine.
Advertisement