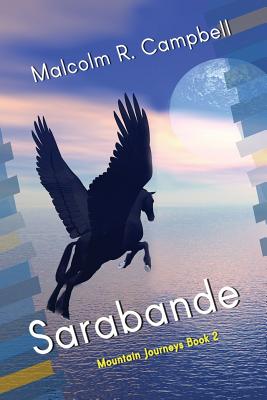 Sarabande (Mountain Journeys #2) (Paperback)
Thomas-Jacob Publishing, LLC, 9780996388429, 234pp.
Publication Date: October 16, 2015
Other Editions of This Title:
Hardcover (8/8/2019)
* Individual store prices may vary.
Description
When Sarabande's sister Dryad haunts her for three years beyond the grave, Sarabande begins a dangerous journey into the past to either raise her cruel sister from the dead, ending the torment, or to take her place in the safe darkness of the earth. In spite of unsettling predictions about her trip, Sarabande leaves the mountains of Pyrrha and Montana on a black horse named Sikim and heads for the cornfields of Illinois in search of Robert Adams, the once powerful Sun Singer, hoping he can help with her quest.
One man tries to kill her alongside a deserted prairie road, another tries to save her with ancient wisdom, and Robert tries to send her away. Even if she persuades him to bring the remnants of his magic to Dryad's shallow grave, the desperate man who follows them desires the rowan staff for ill intent, and the malicious sister who awaits their arrival wants much more than a mere return to life.
About the Author
Malcolm R. Campbell is the author of six novels, including one comedy/satire and six within the contemporary fantasy and magical realism genres. His work has appeared in The Lascaux Prize 2014 Anthology, Spirits of St. Louis: Missouri Ghost Stories Anthology, Quail Bell Magazine, A View inside Glacier National Park: 100 years, 100 Stories, Future Earth Magazine, The Smoking Poet Magazine, Nonprofit World Magazine, Nostalgia Magazine, and Living Jackson Magazine. Campbell lives on a north Georgia farm with his wife and three cats.