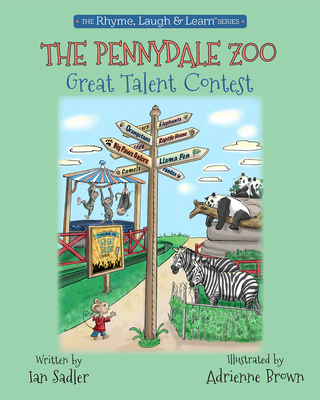 The Pennydale Zoo Great Talent Contest (Laugh & Learn #2) (Hardcover)
Gelos Publications, 9780996415729, 32pp.
Publication Date: June 1, 2017
* Individual store prices may vary.
Description
Mom's Choice GOLD award-winner. A fun visit to the Pennydale Zoo brings even more excitement when Juniper Mouse discovers the Zoo's very own Great Talent Contest. Anyone can enter and that means Juniper too. But what will happen? Is there enough time to practice? From Gerald the giraffe trying to make a rabbit disappear to a quartet of singing camels and a nut-juggling turtle, the story has hilarious consequences under the guidance of head judge, Big Paws Galore, a fearsome lion with a terrifying roar. The creative store for children ages 4-8 shows that one CAN succeed with determination and practice. Even the underdog (or mouse ) can rise to the top. Written entirely in verse with delicate, detailed illustrations, Gelos Publishing delivers creative books for preschool and early elementary school students, with a valuable life lesson for children and their families. Strong endorsements from educators, elementary school teachers and school librarians. All books in the series include activity pages following the story to extend the learning for the home or classroom.