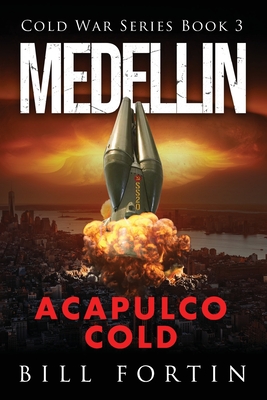 Medellin Acapulco Cold (Paperback)
A Cold War Adventure with Rick Fontain - Book 3
Cold War Publications, 9780996478670, 354pp.
Publication Date: May 10, 2019
Other Editions of This Title:
Hardcover (5/10/2019)
* Individual store prices may vary.
Description
A Cold War Military Suspense Thriller
In March 1987, the CIA's Operation Acapulco Cold took on the Medell n cartel. The journey would be dangerous. The alternative for not recovering the nuke would be too horrible to imagine.
A theft occurs in direct response to President Ronald Reagan and Mikhail Gorbachev's treaty agreement (START II). Russian SS-20 medium-range missiles are removed from Eastern Europe and their nuclear MIRV packages disassembled.
A KGB shadow group inside the failing Russian government steals three of the nose-cone assemblies. Geonov, a Russian operative is charged with selling one of these devices to the Medell n cartel. The asking price is $40 million dollars in cash. Pablo Escobar does not even blink when he is offered one. Operation Acapulco Cold is the detailed action taken by the CIA to address this life-altering world situation.
If you like fast-paced military espionage thrillers packed with suspense and action, you'll love Medell n Acapulco Cold.